What used to be majority of my personal childhood, now is mostly gone from television. Disney Channel has this secret rule that once a show ends or a movie airs they will not continue to show it if it's over 5 years old (excluding High School Musical – I think?) Similar to last time, which shows should come back to television for a reunion or just because we all want them back.
Lizzie McGuire (January 2001 – February 2004)
The girl with amazing hairstyles – Lizzie, an awesome realistic best friend – Miranda, and childhood, soon to be romantic, best friend – Gordo, and there struggles and highs/lows of middle school – yeah that is the best way I can describe this show. The parts that made this show amazing are Lizzie's alter-ego, a little animated her revealing her inner thoughts about situations. This show had everything and set the bar high for many people (Gordo being the ultimate best friend). I wish they did a high school version of the show, but for now I'll stick with the middle school version.
The Proud Family (September 2001 – August 2005)
The first animated Disney Channel Original Series and one that is not associated with/produced by Disney's Television Animation – THIS makes me extremely happy. Basis of show follow a 14-year-old girl struggling with family issues and friendships while balancing growing up. I'm just happy that this show had a large variety of races which is extremely nice – there needs to be more shows like this now. Anyways, it is an amazing show and if you haven't seen it yet – pretty sure you can find it on the internet somewhere.
Kim Possible (June 2002 – September 2007)
What used to be the longest running running original animated series on Disney Channel until Phineas and Ferb. And the only show so far to come back for one more season after the finale movie due to fan demand. Teenagers and crime-fighters trying to get through high school. This is personally my favorite show and I'm glad it came back for another season but especially glad it was due to popular demand. WE HAVE THE POWER!!! 
That's So Raven (January 2003 – 2006)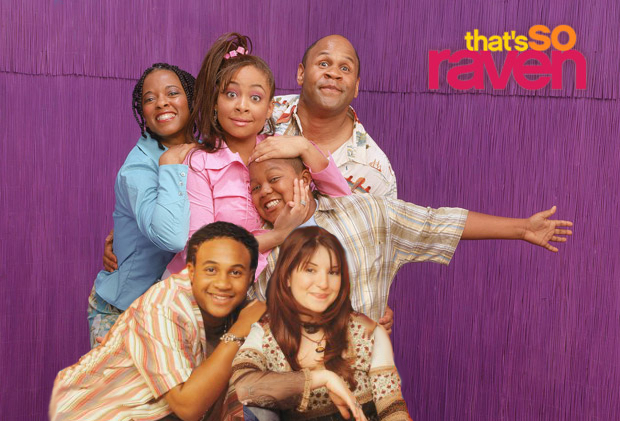 Psychic powers, navigating high school, but don't let anyone know your secret – sounds interesting enough. Tis amazing show full of fun and serious tones and what not. Fun fact – it was the first show to hit the 100 episode mark for Disney Channel and it garnered higher rating than any other Disney Channel show at the time. The fact that this show was never released on DVD nor showed anywhere else after 2011 was just a disappointment – Disney, you could have made more money with this if you really wanted to…just pointing out. 
Phil of the Future (June 2004 – August 2006)
A family from the 22nd Century gets in a time machine and is accidentally sent back to 21st Century and now has to blend in with everyone and try not to let on the truth. The chaos that ensues with the fact they have to hide the futuristic inventions from everyone in the 21st century is just hilarious – sometimes I just wonder "Why don't they show the inventions? They could have been made into idols or statues." But I can't deny this . . . everyone in that school was rooting for Keely and Phil till the very end.
The Suite Life of Zack and Cody (March 2005 – September 2008) & The Suite Life on Deck (September 2008 – May 2011)
Isn't it everyone's dream to live in a hotel as a kid and then tour the world on a ship as teens? Well these two twins got to live it out….on television. I'm personally not surprised that this show has the most successful premiere for Disney Channel in 2005. Not only was it a popular show, but can't deny that they were cute as kids and just really attractive as adults now…okay I'll stop daydreaming now.
Sonny with a Chance (February 2009 – January 2011)
Small town girl gets the chance to be on a big TV show. TV show within a TV show – complicated idea but well executed (first one to do so). The show was a major hit with being renewed for a second season only 4 months after its premiere. But it suffered with Demi Lovato left the show and it was rebranded to So Random! Ratings dropped dramatically and the spinoff show was cancelled only after 26 episodes. If they were to decide to complete the series, it would gain some amazing ratings but only if you got the original cast back.